Dancing in the tölt on Snæfellsnes (West Iceland)
Arrival: August 4, 2023
Departure: August 11 (earliest in the evening, or on 12.8)
On the endless beach Snæfellsnes and on beautiful bridle paths in Borgarfjörður
This year we are riding with our colleagues Oddur and Gugga at Oddsstaðir farm in Lundareykjadalur. We all have decades of experience with highland riding and have also worked together several times.
We ride with a free herd from place to place. Almost all horses in the herd are bred by Oddur and Gugga and they have also broken in and trained them themselves. This means that they know each horse very well and this is also very important to them in this work when they invite participants with different levels of riding experience to ride with them. Many of the horses have also achieved good results in the breeding test. Their breeding goal for several decades has been to breed good riding horses with a lot of loose tölt and good character. The horses should be able to be ridden by every rider without any problems. Oddur is also a breeding judge and it is fun to talk to him about breeding and the current focus in Iceland.
We stay the whole week on the farm of Oddsstaðir. There we are guests of the family. The rooms have shared bathroom / toilet. In the garden there is a warm pool where we can relax after riding. In the evening after riding we come back to the farm, but the horses stay where the day's ride ends and the next morning we return there with the farm's own bus and the ride continues. fIn the evening Gugga cooks for us - there is traditional, delicious Icelandic food from fresh ingredients directly from the area and from their own farm.
Oddstaðir is close to the highlands. There are many beautiful possibilities to ride in this area. Our tour is characterised by very soft and good riding horses and very beautiful nature.
Tag fur Tag....
Day 1: Arrival by bus from Reykjavík to Oddsstaðir Farm in Lundarreykjadalur.
Day 2: We drive to Snæfellsnes where the ride starts. We ride along the beach in eastern direction.
Day 3-6: Info about these days will come at the beginning of the year 2023 as we have not yet decided exactly which way we will ride. But it is clear that we will ride 2-3 days on the famous beach Löngufjörur, then on beautiful trails inland.
Day 7: Our last ride takes us from Hegsstaðir back to Oddsstaðir along the river Grímsá, which we also cross several times.
Day 8: After a communal breakfast we return to Reykajvík by the farm's own bus.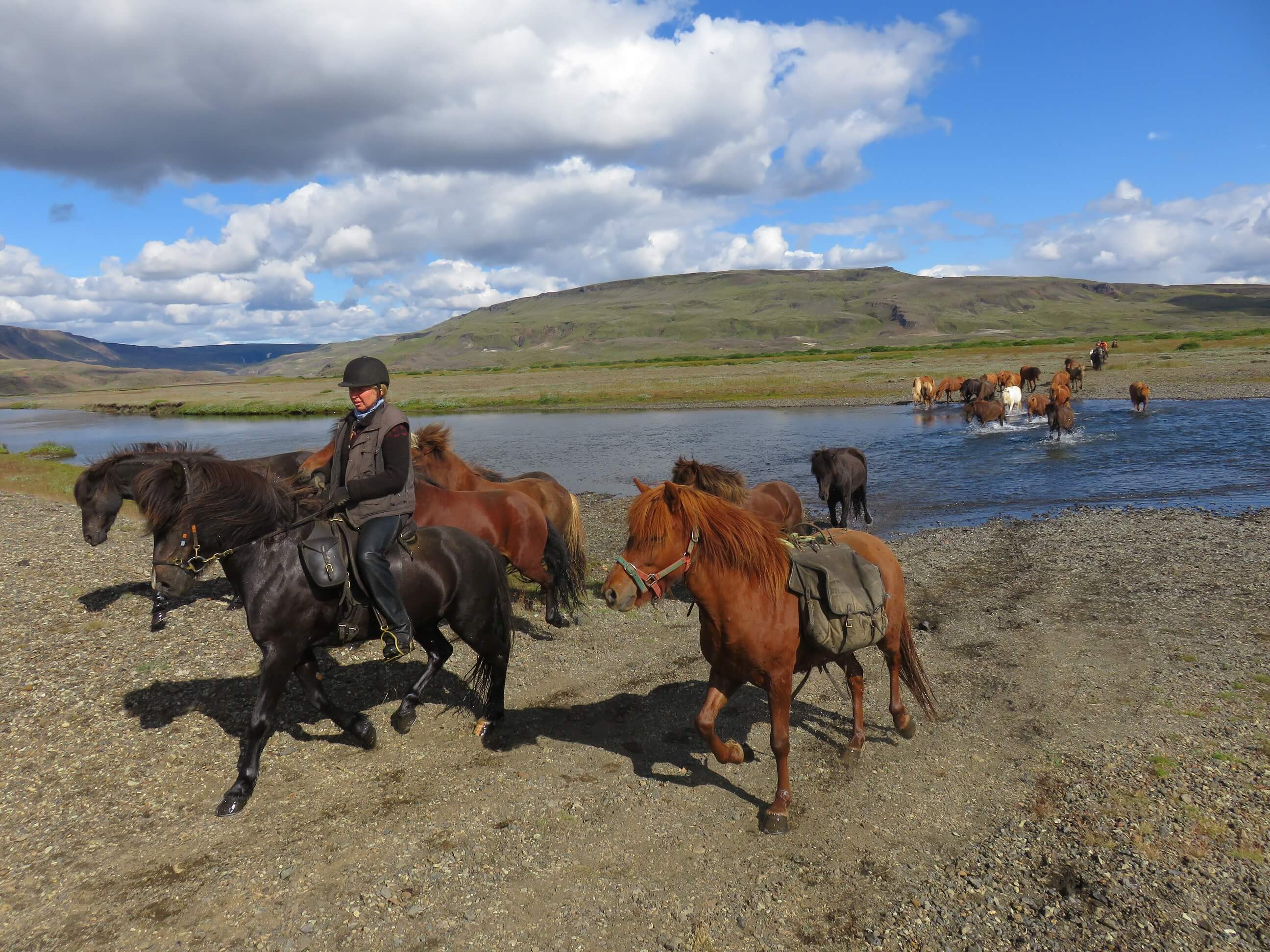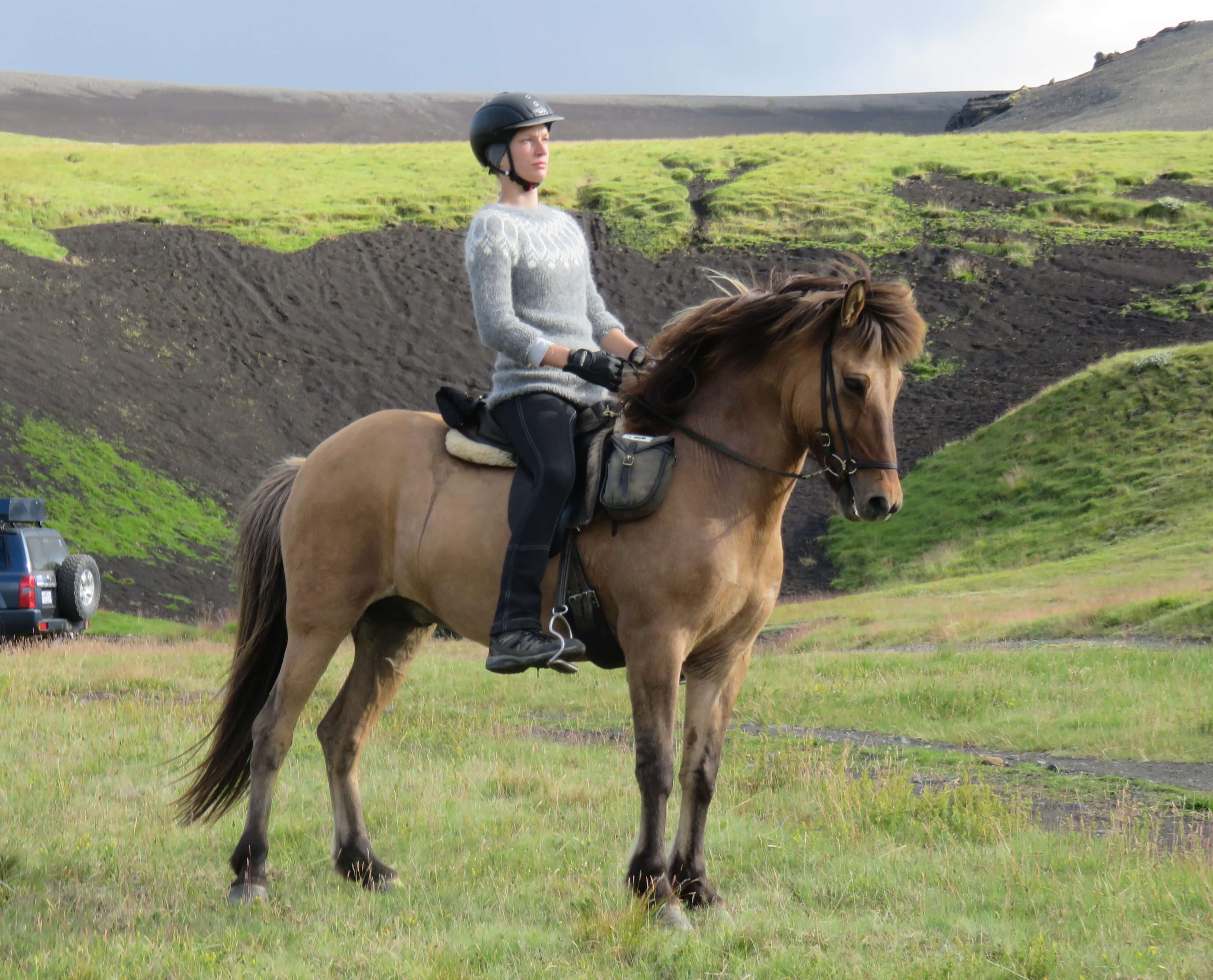 Price: 2.300 EUR - Deposit: 300 EUR
Payment info:
IBAN: IS15 0325387101234902091070,
SWIFT (BIC): ESJAISRE (Arion Bank)
 Payment to: Klettahlid ehf, Klettholt, 803 Selfoss
Please state your name - especially if the transfer is sent from another name!
Please send a receipt / email after transfer to: petram@simnet.is
Included in the priceffen:
Horses with equipment.
7 nights (sleeping bag accommodation), 6 days riding.
Full board (breakfast, dinner and picnic) during the tour in shared rooms with shared bathroom.
Transfer from and to Reykjavik (airport transfer from airport to Reykjavík is not included).
Changes in the program, for example, due to adverse weather conditions are reserved.
* Prices are subject to change due to price fluctuations or number of participants
We reserve the right to change the price if the exchange rate drops more than 5%. If this limit is reached, we will inform you and you will have the opportunity to pay early. These measures allow us to set the price lower.